"... 'Déjà vu' is an album that will stand the test of time and is a great achievement for Bad Dreams. What makes it stand out even more is the way the music becomes almost part of you and can make you stop what you are doing and just listen for the sake of it and that, my friends, is what truly great music can do to you."
...Read more
It's been a long time coming, but Déjà Vu is finally out. It was released worldwide on November 18th, 2016 and it marks a significant turning point for us as a band, is a record that panders to no label, no media framework and no pre-conceived rules. We are super excited and proud of introducing it to the world, therefore we are giving you the chance to BUY IT directly from our online store. Simply click on the picture below and you'll be enjoying new music from us in a blink of an eye!

And to make things even sweeter and give those on the fence the ultimate push we have created a video for the album title track, which you can watch below. Enjoy it and thanks for joining us in this travel through music and time!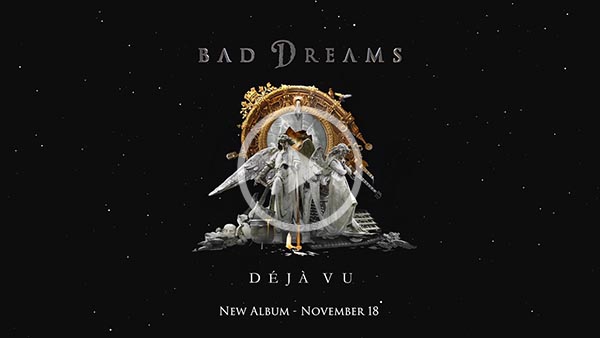 "DÉJÀ VU" (TITLE TRACK)

.